Post by Admin on Feb 1, 2019 16:24:13 GMT
The 'Caige Show' on wklap.com/friday
This particular section will be dedicated to just WKLAP.com Fridays show, and show themes.
I have other areas I Podcast on, but each show kind of has it's on feel, for instance you won't find 'small pint or mr big stuff' on my other platforms, they're specifically designed for my full one hour show on Fridays on wklap.com from 12-1 pm eastern time.
So this section here just designed for that show and the silly theatrical antics that go on there.
Meet the 'crew' below, a dysfunctional 3'some of real life grit, humor, some times sadness, happiness and more.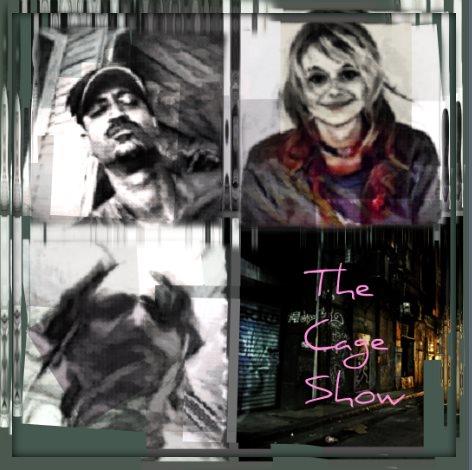 Life is really a 'trinity' when you think about it, for 'trinity' brings balance.
In this shows case, you have 'stability' (the host) and then you have the two sides of that stability always warring, fighting, with one another, that would be 'small pint and mr big stuff)
And through this trinity, all sorts of real life issues, topics, debates, are worked out together, as occurs in peoples own homes or social circles.
Small pint just kind of represents the innocent, goofy, yet well meaning side inside of us all.
Mr Big stuff, they represent 'Old time values or grit', kind of the Fred Sanford/Archie Bunker side of show
And Caige Johnson simply represents stability and reason, that holds it all together.
Sometimes it can be a very ugly back alley view of life, other times show can be 'calm and normal', other times show will make you laugh, sometimes show will make you say 'Huh?, oh hell no'.
Show plays out more like a TV episode, or a variety show that deals with many social issues.
Small pint kind of represents the 'politically correct' or Millinial generation of cross identity, I mean seems these days everyone below the age of 30 is struggling with their identity, should 'I' be male or am I really female?, should I be hard or am I really soft? Do I even need a gender?, what if I'm just an 'it'?...and so forth.
Small pint kind of represents that side of people.
Mr Big Stuff represents the side of people that don't want to let go of the past and the way things use to be, for to let go of that would mean letting go of only identity they know.
And Caige Johnson, the host, kind of represents the one that sits back and studies it all, and is willing to examine all sides and angles of an issue before passing Judgment (like what parents do in a family)
Again, life is a trinity, for trinity represents balance.
(Not to steal that notion from the bible, but 'trinity' as implications far beyond the bible when you think about it)
Anyways, much more to follow as time allows, next show up soon, at 12-1 pm eastern time today, tune in if you can, this
Link
will take you right to show, at
wklap.com/friday.html
Show starts more like at 12:03 pm, you know how that goes, commercials ect.