Post by Admin on Aug 5, 2020 6:11:55 GMT
Albion, WA
How could I forget about Albion, WA?
Albion, WA was like the little dirty stepchild of Pullman, you had us Albion types, and then the Pullman types.
Albion's about 5 mile outside of Pullman, but when younger, and couldn't drive, it may have been an ocean away.
But what changed that ocean was when old enough to notice girls, then hell you'd walk the distance or hitch hike to get to Pullman.
I was raised in both Pullman and Albion so have split memories of both places, each unique in it's own way, and can remember it all, as if just left yesterday.
Can't remember the
'Albion Cats'
, pee wee league baseball team I was apart of, with the bright yellow shirts and all.
We were like the 'Bad news Bears' of that league, and one of the few teams to have 'girls' on the team, mind you one of them was the coaches daughter, d'oh!
Dale, was one of the coaches, and darn, can't remember the other guy.
One was tall, one was short, the tall coach, now looking back, kind of reminds me of Robert D Niro, and the short couch reminds me, now, of Joe Piscio, and looking back those two could just as easily been cast in the movie 'Casino' or 'Good fellas', wow, I just realized that.
Of course at the time to young and Albion to innocent for any of us to know about gangsters, but looking back, these two coaches kind of that that dynamic, and is probably why 'The Albion Cats' baseball team ended up winning like 2 championships, and looking back I don't know how?
I mean we had more females on our team than any other team, and team ethnically mixed as well, we were just odd, but we won 2 championships.
And after every game, Dale and the other coach would always take us to
A&W hamburger joint
for root beer floats.
Oh ye, Pullman, back then, still had one of the original real A&W Hamburger joints, not sure if old building still there or not.
Was it Dale and Lyle? I don't know.
And 'Billy Smith' was 1 of 2 of the most feared pitchers in that league, dude was Fat, but being that young that fat was like solid muscle, and when he pitched that ball, he launched it like a Canon.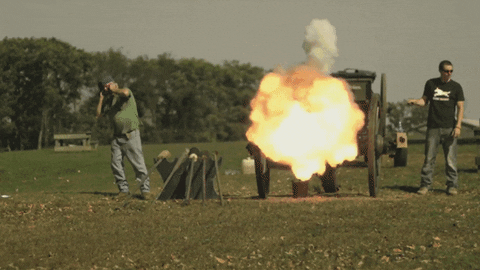 That blubber would build up momentum and here comes the baseball right at your head.
The other feared pitcher was some kid from Colton, WA, I forget their name, they were one of those kids though, that parents probably deliberately flunked a few grades, just so he'd have advantage over rest of us in athletics, but yes, him and billy smith were oh so feared, I mean you almost felt like crying sometimes when you knew it was your time at bat.
I wish I had stuck with baseball, life would of turned out so differently if I had, oh well.
Anyways, I didn't expect to write all of this, just trying to make up for years of keeping it all inside, not being able to share memories with anyone i grew up there, it's as if they've all vanished.
But I'm still here, healthy, and look good as ever.
Maybe I'll share some pic later.
But for now, it's time for bed.
Palouse river, the grange elevators, the Albion graveyard, and park, old school, and more I'll get to as time allows.